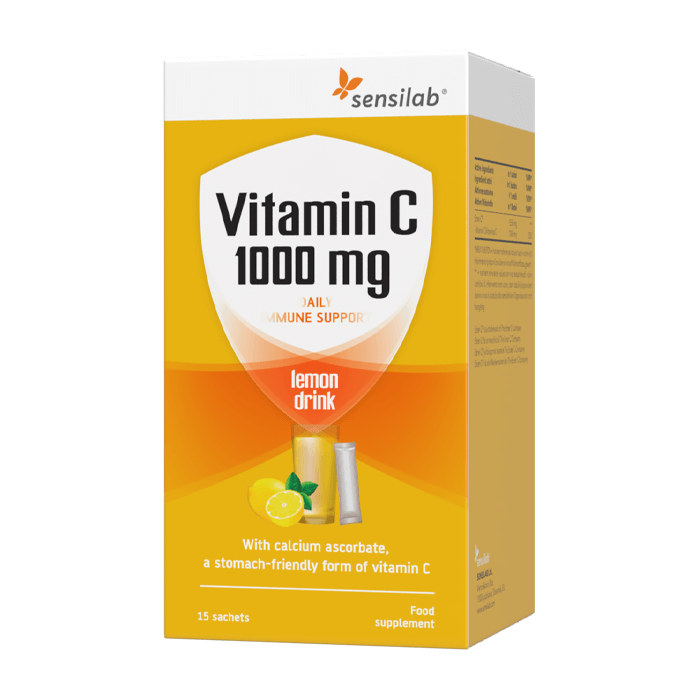 *Hinweis: Die Auswirkungen des Produkts können von Person zu Person unterschiedlich sein und von den auf der Website beschriebenen abweichen.
GRATIS GESCHENK
Holen Sie sich bei Ihrer Bestellung Ihr E-Book zum Abnehmen!
Vitamin C 1000 mg
15 Beutel |
15-Tage-Vorrat
Tasty lemon drink with a super potent form of vitamin C - calcium ascorbate - that is gentle on the stomach and offers 2x* better absorption compared to regular vitamin C.
High dose – 1000 mg

Offers daily immune system support – stays in your system longer than other forms!

Indispensable during periods of stress or fighting infections

Gentle on the stomach – no heartburn

You don't have to take pills – mix a delicious lemon drink instead
Contents: 1x Vitamin C 1000 mg 15 bags/15 Tage